Location & Contact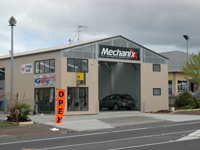 WE ARE OPEN IN LEVEL 3. CONTACTLESS PAYMENT & COVID SCANNING GUIDELINES APPLY
1096 Great North Rd.
Pt. Chevalier, Auckland.
Opening Hours: Monday to Friday 8am - 5pm and LATE NIGHT THURSDAYS - open until 7:30pm
We have a secure key drop box, so you can also drop your car off first thing if you need to get away early! Just park your car and head off for gym and coffee with the girls, fishing with your mates, or more likely, off to the office! Just give us a head's up so we know to expect your car.

Ph 845-2244 Fax 846-8306
EMAIL: This e-mail address is being protected from spambots. You need JavaScript enabled to view it