Where To Find Us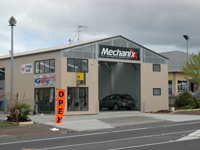 1096 Great North Rd.
Pt. Chevalier, Auckland.
Opening Hours: Monday to Friday 8am - 5pm and now trialling LATE NIGHT THURSDAYS - open until 7:30pm
We normally arrive at 7:30 am, so you can drop your car off around then if you need to get away early! We also have a secure drop box in the door, so you can park your car and disappear if you need to get away really, really early! Just give us a head's up so we know to expect your car.

Ph 845-2244 Fax 846-8306
EMAIL: This e-mail address is being protected from spambots. You need JavaScript enabled to view it